All GBT Pharma global operations are overseen from our Swiss headquarters located in the city of Fribourg. Our in-house strategic and project management expertise ensures a seamless delivery across our worldwide network.
Dr. Gian Trepp
GBT Pharma Founder
About Gian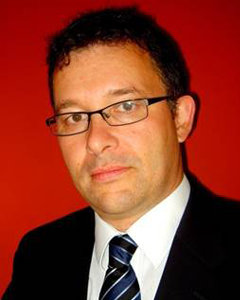 Gian launched GBT Pharma in June 2010 bringing with him over 20 year's experience in building and managing international markets for healthcare brands.
With a proven track record in the consumer healthcare industry, Gian's practical experience ensures he is well versed in managing and securing access to new markets in addition to driving product development.
Relevant experience
Gian's previous roles have included a decade of senior positions for Vifor Pharma Ltd, a subsidiary of Swiss healthcare group Galenica.
As head of the company's oral iron franchise, Gian successfully oversaw launches of leading products into Western Europe and North America.
Gian also headed up the company's Consumer Healthcare International Division with responsibility for all international markets.
Success stories
Gian managed successful international market development for consumer healthcare brands including Similasan eye care, Parsenn Products and Axiomedic
Leading Vifor Pharma's therapeutic oral iron division, Gian oversaw the launch of Maltofer in over 80 countries achieving local sales of more than 200 million Swiss francs and 11% market share
As head of Vifor Pharma Consumer International, Gian had full P&L responsibility for all international markets and 65 employees. During his tenure, sales increased from 2.8 million Swiss Frances to over 45 million
Education & Professional Qualifications
Gian holds a Ph.D in Biochemistry from The Swiss Federal Institute of Technology in Zurich (ETHZ) and an MBA in general management from St Thomas University, USA.
Contact
Tel: +41 79 262 60 43
Email: gian.trepp@gbtpharma.com
Sandra Unger
Project Manager
About Sandra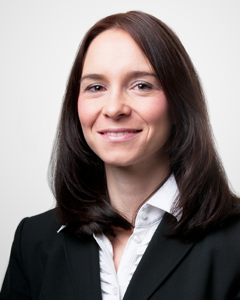 Sandra joined GBT Pharma in 2015 bringing with her significant expertise in multi market projects in the healthcare arena. Sandra works closely with GBT Pharma CEO Gian Trepp overseeing all international projects.
Relevant experience
Sandra is a specialist in portfolio marketing strategy and exceptional delivery of cross-functional project co-ordination in the pharmaceutical and healthcare arena.
Previous roles have included project manager at Similasan, a leading natural eye care company. Sandra was also a consultant specialising in healthcare market access at Executive Insight, a specialist healthcare consultancy supporting pharmaceutical companies in product launches.
Success stories
Implementation of new business areas to deliver corporate development including interdisciplinary co ordination of project members
Designing portfolio marketing strategies to focus on market expansion in cross functional teams located across the Atlantic
Sandra has co-ordinated and aligned many projects of product and market development incorporating market research, prototyping, launch preparations and sales strategies
Education & Professional Qualifications
Sandra holds a masters degree in Chemistry and Business Studies from the University of Zurich. In addition Sandra has a diploma in Business Studies.
Contact
Tel: +41 76 201 03 13
Email: Sandra.unger@gbtpharma.com