Precision Healthcare – GBT Pharma's UK sister company – has developed a new, unique range with natural soya isoflavones set to innovate the natural menopause category.
Estroplus Meno Manage is the latest brand addition from Precision Heathcare, experts in natural healthcare.
Designed for women looking for natural support with menopause symptoms, the range was developed following an intensive two year programme of consumer research, insight and R&D.
The Estroplus range is formulated with natural Soya Isoflavones, a rich source of Phytoestrogens. Phytoestrogens, natural plant molecules, closely resemble and mimic the actions of oestrogen.
Our consumer research insights revealed a huge gap in the market for a simple, natural management system for the menopause. The new Estroplus Meno Manage range allows women to tailor a solution for their specific symptoms.
A major finding from our focus groups revealed many women going through the menopause often feel unsupported and ill equipped to deal with the symptoms of the 'change' of life.
Estroplus will be launching a Meno Manage Support Hub in late 2017 to help support women through their personal menopause journey. To find out more about the support hub, connect with like-minded women and request a free sample click here. 
Each product in the NEW Estroplus Meno Manage range is formulated based on scientific evidence to provide support during the menopause. The range includes: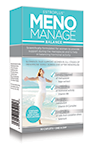 Meno Manage Balance
Helps balance hormonal activity
---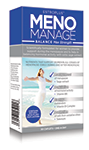 Meno Manage Balance Extra Strength
Helps balance hormonal activity – with extra sage extract
---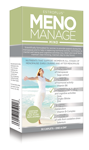 Meno Manage Mind
Not only helps to balance hormonal activity, but also contributes to mental wellbeing and day-to-day focus
---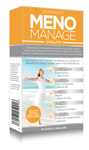 Meno Manage Vitality
Helps balance hormonal activity and contributes to the maintenance of an active lifestyle
---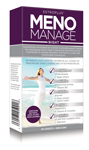 Meno Manage Night
Helps balance hormonal activity and contributes to optimal relaxation and rest, for a calm and comfortable menopause.