In 2014, Dr Gian Trepp, founder of GBT Pharma co-founded a sister company in the UK to bolster GBT Pharma's offering in Europe.
Precision Healthcare is a privately held company specialising in integrated OTC marketing, sales, regulatory affairs and operations for independent pharmacy, health food channels and key accounts across the UK and Ireland.
From targeted healthcare communications, HCP education and direct marketing, to national account management and MHRA licensed warehousing, Precision Healthcare is perfectly placed to reinforce GBT Pharma's reach across Europe.
The Precision Healthcare team has been widely active within the pharmacy and OTC healthcare sector in the UK and Republic of Ireland for over twenty years. The company also offers a range of high calibre OTC brands within the portfolio which are available for in-licensing or distribution.
Matthew Caldwell-Nichols
Co-founder Precision Healthcare
About Matthew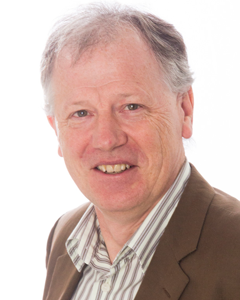 Matthew is a seasoned specialist with over 30 year's experience in both consumer and healthcare professional marketing of OTC medicines. In addition Matthew has significant knowledge of switching products from Prescription Only Medicine to OTC pharmacy products (POM to P).
Relevant experience
Matthew's previous roles have included responsibility for marketing Johnson & Johnson's and MSD UK. After 15 years with these two leading healthcare companies, Matthew launched his own management consultancy specialising in POM to P switches.
Success stories
Matthew has overseen the successful launch of various leading OTC brands into the UK market, which operates within a strict regulatory framework
These brands included Imodium, Daktarin and Clarityn
Precision Marketing Group – launched by Matthew in 1994 – is now one of the UK's leading marketing services companies in healthcare with over 80 employees across 3 sites
Matthew co-founded GBT Pharma's sister company – Precision Healthcare – with Gian Trepp in December 2014
Education & Professional Qualifications
Matthew holds a BSc in Pharmacology from the University of Leeds and numerous professional memberships in marketing.
Contact
Tel: +44 7831 223 838
Email: matthew.caldwell-nichols@precisionhealthcare.eu
Ellie Hughes
Marketing Director
About Ellie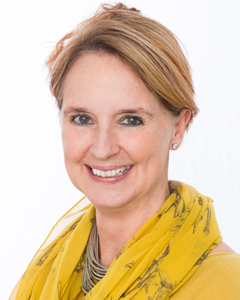 Ellie has over 30 year's experience in the OTC industry. Ellie joined the Precision team in 2012 and heads up the Healthcare Client Services Team. Ellie's focus is to build strong brands through combining consumer insights, product innovation and health professional communications.
Relevant experience
Ellie has held senior marketing and business development roles for a range of leading OTC companies including Johnson & Johnson and Wyeth (Pfizer). Her portfolio includes extensive experience of many ground-breaking POM to P switches, in addition to launching global brands such as Centrum into the UK.
As well as working on a number of cross functional launch teams across the world, Ellie previously ran a successful consultancy providing training services to pharmaceutical manufacturers and the NHS.
Success stories
Ellie has overseen a number of significant consumer launches in the UK, such as Centrum, Advil and Caltrate, plus many POM to P switches for OTC brands such as Imodium
At Wyeth (Pfizer) Ellie was the strategic planning lead for the management board and also headed up the EMEA analgesic team and the European product team for the VMS category
Ellie is also well versed in consumer marketing and NPD launches, along with sales force and healthcare professional training
Education & Professional Qualifications
Ellie holds a degree in Biochemistry and Microbiology, and a Diploma in marketing from the CIM.
Contact
Tel: +44 7714 107 395
Email: ellieh@precision.email
David Mitchell
Commercial Director
About David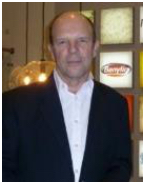 A former Head of Pharmacy at Johnson & Johnson, David brings over 40 years of senior level pharmacy and commercial expertise in the healthcare industry.
His extensive knowledge of the consumer health, wellness and pharmacy arena enables his deep understanding of the challenges and opportunities in this rapidly developing market.
Relevant experience
Over 40 years at Johnson & Johnson, David held many senior level roles in sales, marketing and brand management across their medical, consumer and animal health arms.
Previously David was Director of The Proprietary Association of Great Britain (PAGB) and is a current Director of the Health & Beauty Association. In addition to receiving numerous accolades for sales and marketing excellence, David has been awarded four Life Time Achievement Awards from both the pharmacy profession and industry.
Success stories
David's leadership roles have seen him drive many of the leading POM-P and P-GSL switches, including the first ever POM to P (Imodium), the first H2 blocker (Pepcid AC)  and the first statin (Zocor Heart-Pro)
David also oversaw the successul integration of Pfizer Consumer Healthcare with Johnson & Johnson/McNeil to become the UKs second largest consumer healthcare business
He has also spearheaded many pharmacy education and training initiatives such as the multi award-winning J&J Pharmacy Training Club
Education & Professional Qualifications
With a HNC in Business Management from Oxford Brookes University, David has also undertaken numerous industry general, and J&J specific training and development programmes across sales, marketing, general management and strategic leadership.
Contact
Tel: +44 7836 244 978
Email: david.mitchell@precisionhealthcare.eu